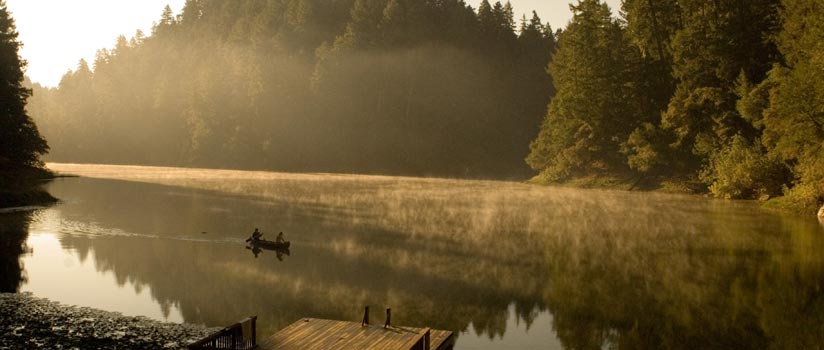 Welcome to Leonard Lake
Leonard Lake is the largest natural lake in Mendocino County, and sits in the heart of rare old growth redwood groves. Our houses and cabins are perfect for your next family reunion, couples retreat, getaway, or small wedding.
The Setting
Leonard Lake is tucked into the rolling hills of Northern California. Spreading out over 15 acres, under the cover of giant trees, Leonard Lake is fed by underground springs and winter rains. The lake is the centerpiece of a 3,840-acre property. Experience a pristine example of Northern California's natural beauty.
The Houses
Leonard Lake Reserve's houses and cabins comfortably sleep more than 40 people. Hand built from local Redwood and Douglas-Fir, the houses are situated on the north side of Leonard Lake. Each house and cabin has a complete kitchen, internet connection, and blissful freedom from noise, and light pollution.